Just read this article about magnesium oxide knowledge
Share
publisher

、Saskia
Issue Time

2023/08/14
Summary
Those who are familiar with magnesium oxide know that it is an excellent heat insulator. With the continuous improvement of people's living standard, magnesium oxide has been continuously developed
Just read this article about
magnesium oxide knowledge

Those who are familiar with magnesium oxide know that it is an excellent heat insulator. With the continuous improvement of people's living standard, magnesium oxide has been continuously developed, with more and more varieties, and its use in all walks of life is also more and more extensive. Nowadays, China's magnesium ore resources reserves are the largest in the world, which provides a rare opportunity for the production of magnesium oxide in China.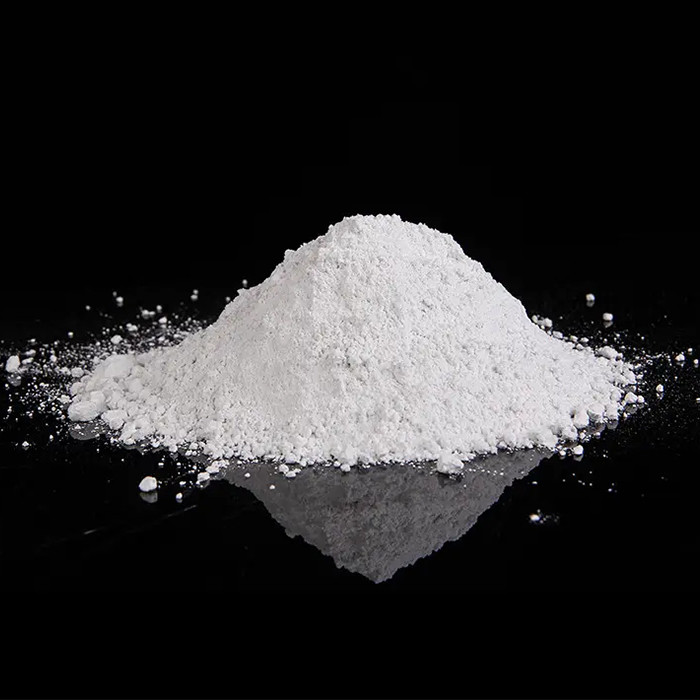 There are many categories of magnesium oxide, industrial grade magnesium oxide is generally light and heavy, light magnesium oxide is generally white powder, difficult to dissolve in water, but can be dissolved in acid solution, encounter carbon dioxide will generate magnesium carbonate. And heavy magnesium oxide is white or yellow powder, and water can be melted, can absorb carbon dioxide. The melting point and boiling point of magnesium oxide are relatively high, after high temperature combustion can be converted into crystalline, when the temperature rises to more than 1500 degrees Celsius will become another kind of magnesium oxide, also known as the dead burned magnesium oxide, with very good fire-resistant insulation properties. This is also one of the biggest use of magnesium oxide, that is, fireproof and heat insulation, general refractory materials are added in which magnesium oxide.
  Ordinary magnesium oxide can be turned into active magnesium oxide after refined processing, when heated, it can absorb the heat of the burning material, so as to play the role of fire retardant, in the process of releasing a large amount of water to dilute the oxygen on the surface of the combustion material, the active magnesium oxide attached to the surface of the combustion material in order to achieve fire retardant effect. Magnesium oxide is also characterized by non-toxic, environmentally friendly, in the flame retardant process will not produce any harmful substances, not only that can also absorb like rubber, plastics and other polymer materials produced by the combustion of smoke, to play a smoke-suppressing flame retardant effect, in today's society is a new type of environmentally friendly halogen-free flame retardants.
  In the field of construction, I believe we have heard of magnesium cement, the cement is the light burning magnesium oxide and magnesium chloride modulation in proportion, magnesium cement has the function of fireproof and heat insulation, the most important thing is environmentally friendly, so it is generally used in the field of building materials, agriculture, machinery and even municipal facilities. In medicine, according to research statistics, magnesium oxide is a kind of alkaline substance, but the alkaline is relatively weak, we often encountered like antacids, can be used to alleviate the phenomenon of excessive gastric acid, for the treatment of gastric diseases, gastric ulcers and duodenal ulcers. Magnesium oxide can also be added to food to supplement magnesium, which plays a role in regulating nerves and blood sugar. Sometimes we buy back the vegetables preservation cycle is relatively short, we add magnesium oxide in vegetables, can make the freshness and color of vegetables can be more beautiful, and shelf life can be extended. Magnesium oxide has other important uses in the food industry, such as in wheat flour, chocolate, sugar can be added. In addition to its application in food, magnesium oxide can also be used in lubricants to reduce the environmental pollution of lubricants.
  The hardness of magnesium oxide can be processed to obtain silicon steel grade magnesium oxide, which has excellent insulating properties and can be used as isolating agent, widely used in ceramics, electronics, chemical raw materials, which is a very ideal raw material. In addition magnesium oxide also has nanometer grade, is a kind of high-end nano-materials, nanometer grade magnesium oxide has very important application value, it has applications in catalyst, optics, magnetism, mechanics, the prospect is very broad. It has different roles in different products, it can play a flame retardant effect when applied in chemical fiber and plastics; it can be used as an annealing agent in silicon steel sheet; it can stop the burning speed of fibers in the textile field; nano-magnesium oxide is also often used in refractory materials such as fiberboard and ceramics are used very much. Nano magnesium oxide has non-toxic, odorless, is the ideal additive.
  China now produces the largest number of magnesium resources, but product quality is far below the foreign countries, the production scale is small, low level of automation, high energy consumption of these defects limit the development of China's magnesium oxide industry, at this stage, we magnesium oxide manufacturers need to increase investment in research and development of technology, the use of advanced technology and equipment to improve the level of production, so that the magnesium oxide industry from the production of large countries to the production of strong countries of the transformation.